Nieuws
N.B. Het is mogelijk dat nieuwsberichten, artikels en evenementen alleen in het Engels, Frans en/of Duits beschikbaar zijn.
15/01/2015
Countries providing high quality jobs and effective social protection and investing in human capital have proved to be more resilient to the economic crisis. This is one of the main findings of the 2014 Employment and Social Developments in Europe Review, which has looked back to the legacy of the recession.
28/11/2014
Putting Europe firmly back on track of sustainable job creation and economic growth, that is the focus of the 2015 Annual Growth Survey (AGS), published today.
23/10/2014
EU leaders and social partners have agreed this morning on the urgent need to stimulate investment and create more jobs in order to meet the objectives of the Europe 2020 Strategy, the EU's long-term growth and jobs plan.
18/06/2014
The EU's Council of Employment, Social Policy, Health and Consumer Affairs Ministers will meet on 19 and 20 June in Luxembourg.
02/06/2014
The European Commission has today adopted a series of economic policy recommendations to individual Member States to strengthen the recovery that began a year ago.
13/11/2013
The biggest challenge now facing Europe's economy is how to sustain the recovery that is now underway. This is the main message of this year's Annual Growth Survey (AGS), adopted by the Commission.
19/09/2013
Op 23 september begint een maand vol online-debatten over werk, banken, sociale zekerheid en handel via internet. Particulieren, organisaties en beleidsmakers kunnen dan ideeën uitwisselen die Europa kunnen veranderen.
19/06/2013
The European Commission has agreed today on three contributions to the next European Council, scheduled for 27-28 June 2013.
29/05/2013
The European Commission has today adopted recommendations to EU Member States designed to move Europe beyond the crisis and strengthen the foundations for growth.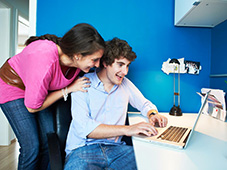 12/03/2013
The Youth Employment Initiative was proposed by the 7-8 February 2013 European Council with a budget of €6 billion for the period 2014-20.