Nieuws
N.B. Het is mogelijk dat nieuwsberichten, artikels en evenementen alleen in het Engels, Frans en/of Duits beschikbaar zijn.
24/11/2014
The European Commission and the World Bank have recently unveiled a report profiling the unemployed and inactive populations in six EU countries (Estonia, Lithuania, Romania, Hungary, Bulgaria and Greece).
15/10/2014
The EU's Council of Employment and Social Policy Ministers will meet on 16 October in Luxembourg.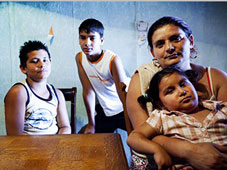 04/04/2014
Concerted action by the European Commission has put Roma integration firmly on the political agenda across Europe.
25/02/2014
Council of Europe Secretary General Thorbjørn Jagland and European Commissioner for Employment, Social Affairs and Inclusion László Andor announced today plans to reinforce local authorities' efforts to overcome inequalities between Roma and non-Roma citizens in their municipalities.
12/02/2014
Het recentste nummer van Social Agenda belicht de noodzaak van een nieuwe aanpak van het werkgelegenheidsbeleid, het sociale beleid en het integratiebeleid om jeugdwerkgelegenheid te bevorderen: een combinatie van dringende, zeer gerichte maatregelen die jongeren rechtstreeks ondersteunen en structurele hervormingen op langere termijn.
09/12/2013
All 28 EU countries today committed to implementing a set of recommendations, proposed by the European Commission, to step up the economic and social integration of Roma communities.
18/11/2013
The EU and its Member states actively contributed to the Governing Body of the International Labour Organization (ILO), which met in Geneva from 16 to 31 October.
07/11/2013
The third wave of the European Quality of Life Survey (EQLS) records many aspects of the quality of life in Europe in 2011-12. These include social, economic, environmental and work-related elements, as well as subjective well-being and the quality of society. Together they make up a multidimensional picture of quality of life relevant to policymaking within the EU.
30/10/2013
Innovatie kan bijdragen tot het stimuleren van inclusieve groei, het bestrijden van armoede, het verzekeren van een geslaagde overgang naar een groene economie en het implementeren van de jeugdgarantie, staat te lezen in het novembernummer van Social Agenda.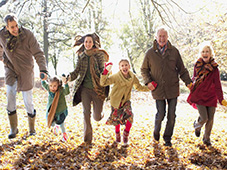 15/10/2013
The Employment and Social Affairs Council approved today the conclusions of the Social Protection Committe report on the development of social protection policies in the EU between January 2012 and June 2013.