Nieuws
N.B. Het is mogelijk dat nieuwsberichten, artikels en evenementen alleen in het Engels, Frans en/of Duits beschikbaar zijn.
12/04/2017
Two new Flash Reports prepared by the European Social policy Network (ESPN) have just become available and provide information on recent social policy initiatives in the United Kingdom.
18/09/2014
To address the effects of population ageing, the EU will need to close the gender gap and increase the participation of young and older workers in the labour market, but mobility and migration also have a key role to play. This is the main finding of the joint Commission-OECD report on matching economic migration with labour market needs published today.
16/03/2012
Meeting in Amsterdam in March 2012, politicians from 13 of Europe's biggest cities launched the Amsterdam Statement, encouraging governments of all member states, regions and cities to work constructively together to make integration work in Europe.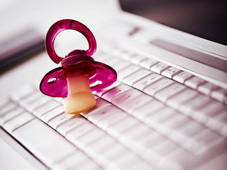 03/11/2011
The Employment Committee (EMCO) and the Heads of Public Employment Services (HoPES) organised a conference to discuss the 'Challenges and opportunities for employment vis-à-vis demographic changes' in Warsaw on 10-11 October.
30/09/2011
The Council of EU Employment, Social Policy, Health and Consumer Affairs Ministers will meet on 3 October in Luxembourg.
01/04/2011
The third Demography Report published in cooperation with Eurostat reveals Europeans are living longer and healthier lives.
07/09/2010
The European Commission has on September 6, 2010 proposed that 2012 be designated as the "European Year for Active Ageing".
17/07/2009
Following a conference on intergenerational solidarity in April 2008 under the Slovenian Presidency, there have been calls to organise a European Year for Active Ageing and Intergenerational Solidarity.
29/04/2009
Eurofound launches special website for European Day on Solidarity and Cooperation between Generations.
29/04/2009
Europe's population is living increasingly longer and in better health, a huge achievement that we have every reason to be proud of.