Nieuws
N.B. Het is mogelijk dat nieuwsberichten, artikels en evenementen alleen in het Engels, Frans en/of Duits beschikbaar zijn.
20/12/2017
The European Commission and the EU Social and Economic partners ETUC, BusinessEurope, UAPME, CEEP and Eurochambers signed a European Partnership for Integration, laying down key principles and commitments to support and strengthen opportunities for refugees and migrants legally residing in the EU to integrate into the European labour market.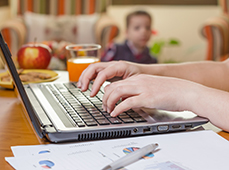 20/11/2017
Today the Commission has launched the second round of discussions with trade unions and employers' organisations at the EU level on how to help people in employment and in self-employment have access to social protection and related employment services.
24/02/2017
EU countries with coordinated bargaining systems have been successful at preventing the growth of inequalities on the labour market, while the erosion of collective bargaining in other EU countries has led to an increased number of low-paid jobs or increasing inequality among the workforce.
27/06/2016
On 27 June, Vice-President for the Euro and Social Dialogue Valdis Dombrovskis together with Commissioner for Employment, Social Affairs, Skills and Labour Mobility, Marianne Thyssen, signed on behalf of the Commission a statement on a 'new start for social dialogue'.
10/04/2015
The Commission starts a consultation today with the EU level social partners (representatives of employers and employees) in order to obtain their views on the possible direction of European Union action aimed at strengthening the coherence and effectiveness of the existing EU legislation on worker information and consultation at national level.
30/01/2015
Tomorrow marks the 30th anniversary of the launch of the cooperation with European Social partners at Val Duchesse in 1985. The launch of the social dialogue aimed to involve the European social partners in the internal market process.
11/12/2014
The EU's Council of Employment and Social Policy Ministers reached political consensus today on the Commission's proposal to implement an agreement of the social partners in inland waterways on working time rules for the sector.
23/10/2014
EU leaders and social partners have agreed this morning on the urgent need to stimulate investment and create more jobs in order to meet the objectives of the Europe 2020 Strategy, the EU's long-term growth and jobs plan.
07/07/2014
The European Commission has presented a proposal setting specific rules on working time for the inland waterway transport sector. This proposal would implement the agreement reached by EU-level representatives of employers and employees in this sector.
20/03/2014
EU leaders and social partners highlighted the urgent need to rebuild confidence in European integration at the Tripartite Social Summit held this morning.