Nieuws
N.B. Het is mogelijk dat nieuwsberichten, artikels en evenementen alleen in het Engels, Frans en/of Duits beschikbaar zijn.
18/11/2013
A proposal to include seafarers within the scope of five EU labour law Directives has been presented by the European Commission.
18/11/2013
The EU and its Member states actively contributed to the Governing Body of the International Labour Organization (ILO), which met in Geneva from 16 to 31 October.
26/07/2013
The European Commission has released the results of an evaluation to identify excessive burdens, overlaps, gaps or inconsistencies which may have appeared since the adoption of three EU Directives regarding information and consultation of workers.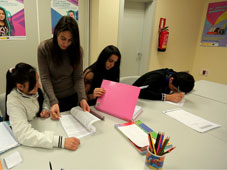 20/06/2013
The European Commission has asked Denmark to comply in full with the EU Directive on part-time work in the municipal education sector.