Additional tools
Nieuws
N.B. Het is mogelijk dat nieuwsberichten, artikels en evenementen alleen in het Engels, Frans en/of Duits beschikbaar zijn.
23/05/2013
The most successful and competitive economies in the world are the ones which have the most effective social protection systems, the most developed social partnerships and have started making the transition from the welfare state to the social investment state.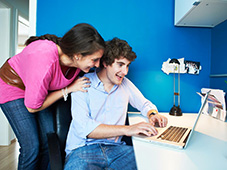 12/03/2013
The Youth Employment Initiative was proposed by the 7-8 February 2013 European Council with a budget of €6 billion for the period 2014-20.
27/02/2013
The EU's Council of Employment, Social Policy, Health and Consumer Affairs Ministers will meet on 28 February in Brussels. It will be devoted only to Employment and Social Affairs issues.
08/01/2013
After five years of economic crisis and the return of a recession in 2012, unemployment is hitting new peaks not seen for almost twenty years, household incomes have declined and the risk of poverty or exclusion is on the rise, especially in Member States in Southern and Eastern Europe, according to the 2012 edition of the Employment and Social Developments in Europe Review.
05/12/2012
Measures to help Member States tackle unacceptable levels of youth unemployment and social exclusion by giving young people offers of jobs, education and training have been proposed by the European Commission.
26/11/2012
A Decision to modernise and improve EURES, the pan-EU job search network, has been adopted by the European Commission.