Nieuws
N.B. Het is mogelijk dat nieuwsberichten, artikels en evenementen alleen in het Engels, Frans en/of Duits beschikbaar zijn.
09/01/2015
Quantitative models which simulate the probable effect of changes in taxes and welfare benefits can provide policy-makers with a useful evidence base, and can enable stakeholders such as NGOs to play a more active role in policy formation. Austria has broken new ground by creating an easy-to-use public website that enables any citizen to calculate the effects of tax and benefit changes on different sections of the population.
09/01/2015
Italy's Programme of Intervention to Prevent Institutionalisation (P.I.P.P.I.) is a blend of evidence-based research and action to prevent children being taken into care. P.I.P.P.I. focuses on families that face multiple, complex difficulties. It gathers the views of parents, children and concerned professionals; then, placing the child at the centre, it designs a plan to help the family and sets up an interdisciplinary team to implement it. An online system allows the workings of the plan to be monitored modified, if need be.
01/01/2015
The Belgian government's Children First initiative has been funding a pilot project to set up local 'consultation platforms' on child poverty. The platforms engage a wide range of local actors – from e.g. anti-poverty associations to child daycare centres, schools, sports clubs and student support centres.
04/12/2014
Slovenia is preparing a major reform of its fragmented long-term care (LTC) system introducing long-term care insurance. A Peer Review held in Ljubljana on 18–19 November brought 12 Member States and stakeholders together to discuss the question on how to ensure adequate and sustainable financing of LTC.
12/11/2014
Managing population ageing relies on having the right tools to monitor the impact of a wide range of policies. The Active Ageing Index (AAI) combines 22 indicators covering four dimensions: including active ageing outcomes, namely employment; participation in society; independent, healthy and secure living; as well as capacity and enabling environment for active ageing.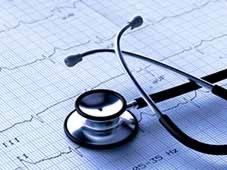 03/06/2014
De beoordeling van de performantie van gezondheidsstelsels (HSPA) biedt besluitvormers de mogelijkheid om de prestaties van de gezondheidsstelsels in hun geheel te meten en daarover geregeld verslag uit te brengen aan het publiek en de betrokken belanghebbenden, maar toch wordt hier in betrekkelijk weinig Europese landen gebruik van gemaakt. In 2008 voerde België zijn eerste HSPA uit en organiseerde het een collegiale toetsing waarin de aandacht voornamelijk uit ging naar de methoden en instrumenten die noodzakelijk zijn om de HSPA verder te ontwikkelen binnen de EU.
05/04/2014
ICT is now a big part of everyday life, but not for everybody. The Peer Review on the Galician Digital Volunteering Programme (VolDIX) focused on possible ways to avoid social exclusion to go digital.
26/02/2014
Het begin van de economische crisis heeft geleid tot een hoger armoederisico in Europa en dit heeft de noodzaak van armoedebestrijding nog dringender gemaakt. Midden januari vond er een Peer Review in Brussel plaats over de aanpak in België waar het Platform tegen armoede en sociale uitsluiting verschillende stakeholders samenbrengt om beleidsaanbevelingen te formuleren.
19/12/2013
Across the EU homelessness stands at an unprecedentedly high level, particularly among young people. On 22 November, Peer Review participants met in Copenhagen to learn how Denmark has tackled homelessness using an integrated housing-first strategy.
30/10/2013
A Peer Review held in Zagreb (Croatia) in October 2013 examined how social entrepreneurship can both support the economic recovery and combat social exclusion by integrating disadvantaged people into the labour market.