Additional tools
Nieuws
N.B. Het is mogelijk dat nieuwsberichten, artikels en evenementen alleen in het Engels, Frans en/of Duits beschikbaar zijn.
11/04/2013
The fifth conference under the PES to PES Dialogue programme – the European Commission's mutual learning programme for public employment services (PESs) – will take place on 17-18 April 2013 in Brussels.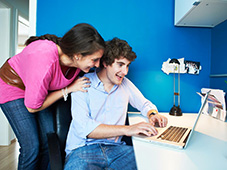 12/03/2013
The Youth Employment Initiative was proposed by the 7-8 February 2013 European Council with a budget of €6 billion for the period 2014-20.
06/03/2013
Arbejdsmarkedsstyrelsen (AMS) in Denmark will host this peer review from 21-22 March in Copenhagen, Denmark.
01/03/2013
Despite a modest growth in job vacancies, especially in the education, health care, business and administration sectors, recruitment demand stagnated in the second quarter of 2012, says the February edition of the European Vacancy Monitor.
27/02/2013
The EU's Council of Employment, Social Policy, Health and Consumer Affairs Ministers will meet on 28 February in Brussels. It will be devoted only to Employment and Social Affairs issues.
08/01/2013
After five years of economic crisis and the return of a recession in 2012, unemployment is hitting new peaks not seen for almost twenty years, household incomes have declined and the risk of poverty or exclusion is on the rise, especially in Member States in Southern and Eastern Europe, according to the 2012 edition of the Employment and Social Developments in Europe Review.
20/12/2012
According to the December edition of the European Vacancy Monitor, the decline in labour demand had severe implications for craftsmen, operators and elementary occupations, while the demand for more skilled professionals continued to grow.
12/12/2012
The Department of Work and Social Economy of Flanders (Belgium) hosted a peer review on 19-20 November that brought together ministry officials, social partners and independent experts from 13 countries as well as representatives from the Flemish government and the Belgian federal administration and the European Commission.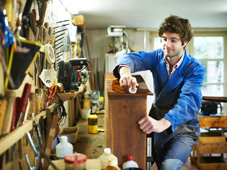 07/12/2012
The European Commission today officially launched the EU Skills Panorama, a website presenting quantitative and qualitative information on short- and medium-term skills needs, skills supply and skills mismatches.
07/12/2012
The overall labour demand is still affected by the recession, yet vacancies are hard to fill in the health, ICT, engineering, sales and finance sectors, the new European Vacancy and Recruitment Report says.