Notikumi
Additional tools
Ņemiet vērā, ka jaunumi, raksti un notikumu apraksti var būt pieejami tikai angļu, franču un/vai vācu valodā.
22/03/2018 - 23/03/2018
The European Commission is organising a seminar on "Quality of Public Administration: What have we learned, what can we do better" on 22-23 March 2018 in Brussels.
11/10/2017
A workshop focusing on how ESF monitoring and evaluation activities contribute to ESF policy design and implementation will be held in Brussels on 11 October.
22/09/2015
On 22 September 2015 in Brussels, politicians and experts on public funding joined an international debate on key questions on the European budget policy agenda today.
06/02/2014 - 07/02/2014
The European Commission, together with the Greek Presidency of the European Council, organised a launch conference for the new programming period of the European Social Fund.
09/12/2013 - 10/12/2013
The European Commission organises the Conference "Telling the Story – Communicating European Structural and Investment Funds 2014-2020" in Brussels on 9-10 December 2013.
03/12/2013
The European Commission in co-operation with Transparency International is organising on 3 December 2013 between 9 and 5pm in Brussels a Conference on anti-fraud and anti-corruption measures in relation to the use of European Structural and Investment Funds.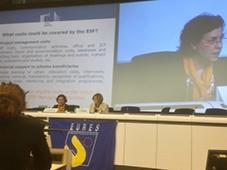 26/04/2013
In the conference held in Brussels on 26 April, EURES Members were invited to take part in presentations about the future funding of EURES through the European Social Fund (ESF), as well as meeting with representatives from ESF in their respective countries and on the European level.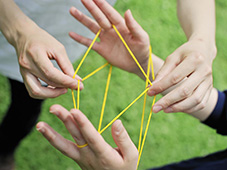 07/03/2013
The Eleventh Meeting of the Contact Persons for the European Globalisation adjustment Fund (EGF) of the Contact Persons responsible for the EGF will meet in Brussels on 7 March 2013.

26/11/2012
The conference will discuss with policy makers and practitioner how to best shape EU support to social innovation in the context of the Social Investment Package for Growth and Cohesion.
09/11/2010 - 10/11/2010
Organised by the Commission in collaboration with the European Investment Bank (EIB) Group, the conference was the occasion to discuss achievements and challenges for microfinance in the European Union.