Ziņas
Ņemiet vērā, ka jaunumi, raksti un notikumu apraksti var būt pieejami tikai angļu, franču un/vai vācu valodā.
30/04/2018
The 2018 Pensions Adequacy Report analyses how current and future pensions help prevent old-age poverty and maintain the income of men and women for the duration of their retirement. It underlines that Member States pay more and more attention to sustainable, adequate pensions in their reforms, but further measures will be needed in the future.

13/03/2018
The European Commission has taken more concrete new initiatives to further deliver on the European Pillar of Social Rights.
14/01/2016
Across the EU, the number of older people is increasing – particularly fast, when it comes to people over 80 – and the number of young and working-age people is decreasing. Many regard this as a problem, particularly if they see older people as a burden.
14/10/2015
Europe is ageing. More than 130 million people in the European Union, or about a quarter of the total population, receive a pension. By and large, the national pension systems make sure that older citizens receive a stable income after the end of their working life and are not threatened by poverty. In fact, the risk of being poor in the EU is lower among the elderly above age 65 as compared to the population below age 65.
05/10/2015
Europe's pension systems can be expected to deliver adequate pensions also to future generations of retirees provided Member States pursue strong policies to enable as many workers as possible to stay in jobs until they reach the statutory pension age, a new report on pension adequacy shows.
07/11/2013
The third wave of the European Quality of Life Survey (EQLS) records many aspects of the quality of life in Europe in 2011-12. These include social, economic, environmental and work-related elements, as well as subjective well-being and the quality of society. Together they make up a multidimensional picture of quality of life relevant to policymaking within the EU.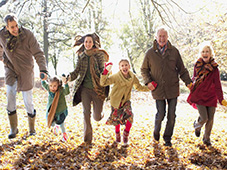 15/10/2013
The Employment and Social Affairs Council approved today the conclusions of the Social Protection Committe report on the development of social protection policies in the EU between January 2012 and June 2013.
02/10/2013
The European Commission has proposed to create a new scoreboard to allow for better and earlier identification of major employment and social problems in the framework of the European Semester, the EU's yearly economic policy-making cycle.