Naujienos
Informacija skyriuose "Naujienos", "Iš arčiau" ir "Renginiai" gali būti pateikiama tik anglų, prancūzų ir (arba) vokiečių kalbomis.
19/09/2013
Rugsėjo 23 d. pradedamos vieno mėnesio trukmės internetinės diskusijos apie darbo vietas, bankus, socialines teises ir elektroninę prekybą. Privatūs asmenys, organizacijos ir politikos formuotojai dalysis idėjomis, kurios galėtų pakeisti Europą.
19/06/2013
The European Commission has agreed today on three contributions to the next European Council, scheduled for 27-28 June 2013.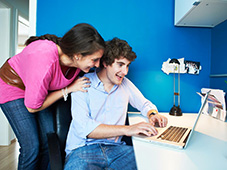 12/03/2013
The Youth Employment Initiative was proposed by the 7-8 February 2013 European Council with a budget of €6 billion for the period 2014-20.
27/02/2013
The EU's Council of Employment, Social Policy, Health and Consumer Affairs Ministers will meet on 28 February in Brussels. It will be devoted only to Employment and Social Affairs issues.
05/12/2012
Measures to help Member States tackle unacceptable levels of youth unemployment and social exclusion by giving young people offers of jobs, education and training have been proposed by the European Commission.
05/10/2012
The European Commission is organising its sixth Brussels Job Day in the Commission's Berlaymont headquarters on 6th October.
02/07/2012
The dramatically high youth unemployment rates in Europe call for immediate action by Member States.
05/06/2012
Just in time for the summer holidays, the EURO 2012 Football Championship and the London 2012 Olympics, the European Commission has launched an application for smartphones explaining how to use the European Health Insurance Card.
22/05/2012
On 26-27 April, the Danish Presidency held a Conference on "Youth: Employment and Inclusion in times of crisis", which, building upon the Commission's "Youth Opportunities Initiative", focused on the following topics: access to the labour market, social inclusion and maintaining skills at a time of crisis.
21/05/2012
A pilot project to help young people find a job in another EU country has been launched by the European Commission.