22/06/2017
The European Commission published its sixth monitoring report in which it reviewed 18 projects in the fields of social protection and inclusion, employment, working conditions and European job mobility. These were funded under the EU Programme for Employment and Social Innovation (EaSI) and its predecessor programmes PROGRESS and EURES.
21/06/2017
The European Commission has proposed to provide Finland with €3.5 million from the European Globalisation Adjustment Fund (EGF) to help 1,000 former Microsoft Mobile Oy workers to find new jobs.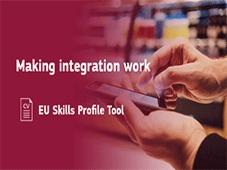 20/06/2017
The EU Skills Profile Tool for Third Country Nationals has been launched by the European Commission.