Naujienos
Informacija skyriuose "Naujienos", "Iš arčiau" ir "Renginiai" gali būti pateikiama tik anglų, prancūzų ir (arba) vokiečių kalbomis.
01/01/2015
In May 2014, the Belgian government embarked on funding a year-long pilot project of local 'consultation platforms', intended to raise awareness of child poverty, provide parents with information about existing aid channels, and lend support to teachers, care providers and families alike. A study has been commissioned to determine the effectiveness of the pilot platforms. This Peer Review will enable the study's interim findings to be shared with other Member States.
04/12/2014
Since July 2013, the SORESI micro-simulation model has been helping Austria's policy-makers assess the likely impact of proposed policy reforms on the country's most vulnerable social groups. This Peer Review will look at the benefits SORESI has brought so far, and its findings are also expected to contribute to a possible further refinement of the model, including its use of unemployment or economic growth figures and data on changes in the behaviour of the population.
18/11/2014
Like most of Europe, Slovenia faces rapid population ageing. This places huge strain on long-term care (LTC) in particular, and the country has no unified system for providing it. To address this deficiency, a new Act on long-term care, personal assistance and long-term care insurance is being drafted. One crucial issue is how to fund LTC in a fair and sustainable way. This Peer Review will enable Slovenia to learn about the experiences of Member States where various different funding arrangements are used – in line with the Social Investment Package (SIP), which emphasises knowledge transfer and mutual learning as a way of ensuring the adequate and sustainable delivery of LTC.
15/10/2014
The Active Ageing Index (AAI) focuses on the untapped potential of older people, measuring their independence and participation in paid employment and social activities. In 2013, in a unique move, Poland decided to conduct research into the construction of an AAI in all 16 of its provinces (regions). This Peer Review will provide an opportunity to explore how Poland set about this task (methodology), why it took such a step and what benefits it has identified. It will also consider whether such an approach could be usefully applied elsewhere.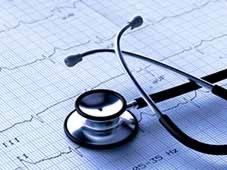 03/06/2014
Health System Performance Assessment (HSPA) allows decision-makers to measure the performance of health systems as a whole and to report results regularly to the public and relevant stakeholders, but has been developed in relatively few European countries. Belgium, which piloted its first HSPA in 2008, hosted a Peer Review which focused on the methods and tools needed for further developing HSPA within the EU.
05/04/2014
ICT is now a big part of everyday life, but not for everybody. The Peer Review on the Galician Digital Volunteering Programme (VolDIX) focused on possible ways to avoid social exclusion to go digital.