Notizie
Peer Review in Belgium: Health System Performance Assessment
19/05/2014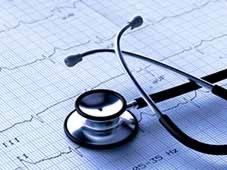 © ErickN, Fotolia
Health System Performance Assessment (HSPA) allows decision-makers to measure the performance of health systems as a whole and to report results regularly to the public and relevant stakeholders, but has been developed in relatively few European countries. Belgium, which piloted its first HSPA in 2008, hosted a Peer Review which focused on the methods and tools needed for further developing HSPA within the EU.
Host Country: Belgium
Date: 19-20 May 2014
Peer countries: Austria - Estonia - Germany - Luxembourg - Malta - Netherlands - Portugal - Sweden - UK
A number of points emerged from the Peer Review:
The demand for HSPA comes from various sources. Government may be the main driver, but stakeholders may also be involved. Consensus on the aims of HSPA is easier to achieve in some countries than in others.
HSPA should be descriptive, although its findings may lead to recommendations for improving a health system.
The selection of indicators used in HSPA will affect its outcome. Concerns were expressed about approaches that strongly compress the number of indicators.
Various international or regional comparisons can be made during HSPA exercises. Such comparisons can pinpoint problems and inefficiencies within national or regional healthcare provision.
Some constraints on access to data exist. Privacy concerns have become a major issue in some countries, and health data are particularly sensitive in this regard.
Accountability is key to the success of HSPA.
Dissemination of HSPA findings is important, and research may be needed to identify the best methods. Full HSPA reports are unlikely to appeal to a non-specialist readership.
European and international action to promote HSPA is desirable. However, some Member States voiced the opinion that creating European HSPA would be challenging because health systems are a national competence and are structured differently in each country and thus could be difficult to compare.
Peer Review manager
Ms Renate Haupfleisch (ÖSB Consulting GmbH)