Notizie
Alcune voci delle rubriche Notizie, Eventi e Articoli potrebbero essere disponibili solo in inglese, francese e/o tedesco.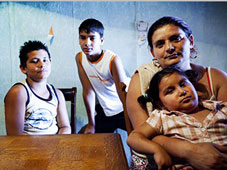 04/04/2014
Concerted action by the European Commission has put Roma integration firmly on the political agenda across Europe.
25/02/2014
Council of Europe Secretary General Thorbjørn Jagland and European Commissioner for Employment, Social Affairs and Inclusion László Andor announced today plans to reinforce local authorities' efforts to overcome inequalities between Roma and non-Roma citizens in their municipalities.
12/02/2014
Nell'ultima edizione dell'agenda sociale si evidenzia la necessità di introdurre un nuovo approccio per le politiche relative a occupazione, affari sociali e inclusione, che consenta di promuovere l'occupazione giovanile: una combinazione di misure urgenti e altamente mirate in grado di supportare i giovani e di riforme strutturali più a lungo termine.
09/12/2013
All 28 EU countries today committed to implementing a set of recommendations, proposed by the European Commission, to step up the economic and social integration of Roma communities.
18/11/2013
The EU and its Member states actively contributed to the Governing Body of the International Labour Organization (ILO), which met in Geneva from 16 to 31 October.
07/11/2013
The third wave of the European Quality of Life Survey (EQLS) records many aspects of the quality of life in Europe in 2011-12. These include social, economic, environmental and work-related elements, as well as subjective well-being and the quality of society. Together they make up a multidimensional picture of quality of life relevant to policymaking within the EU.
30/10/2013
L'innovazione può contribuire a promuovere una crescita inclusiva, alla lotta contro la povertà, a garantire una transizione positiva verso una green economy e a concretizzare la garanzia europea per i giovani, questo è quanto emerge dall'edizione di novembre di Social Agenda.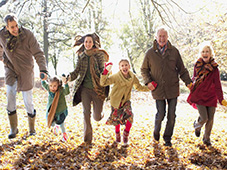 15/10/2013
The Employment and Social Affairs Council approved today the conclusions of the Social Protection Committe report on the development of social protection policies in the EU between January 2012 and June 2013.
02/10/2013
The European Commission has proposed to create a new scoreboard to allow for better and earlier identification of major employment and social problems in the framework of the European Semester, the EU's yearly economic policy-making cycle.
13/08/2013
The European Commission is launching a market testing exercise to find out if a call for the selection of a fund manager for the financial instruments in the area of social entrepreneurship finance to be established under the Programme for Employment and Social Innovation (EaSI) would meet interest and qualified response.