Novosti
Određene novosti, članci i događanja dostupni su samo na engleskom, francuskom i/ili njemačkom jeziku.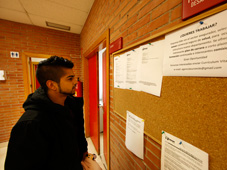 06/10/2014
The economic recovery which started in the spring of 2013 remains fragile and future employment developments remain uncertain, according to the European Commission's latest Employment and Social Situation Quarterly Review.
30/06/2014
The EU labour market is gradually recovering and, for the first time since 2011, GDP, employment and household incomes are growing. However, long-term unemployment is still increasing and the situation of households with low incomes has not improved.