Nuacht
Please note that news, features and events might only be available in English, French and/or German.
15/01/2015
Countries providing high quality jobs and effective social protection and investing in human capital have proved to be more resilient to the economic crisis. This is one of the main findings of the 2014 Employment and Social Developments in Europe Review, which has looked back to the legacy of the recession.
24/11/2014
The European Commission and the World Bank have recently unveiled a report profiling the unemployed and inactive populations in six EU countries (Estonia, Lithuania, Romania, Hungary, Bulgaria and Greece).
30/06/2014
The EU labour market is gradually recovering and, for the first time since 2011, GDP, employment and household incomes are growing. However, long-term unemployment is still increasing and the situation of households with low incomes has not improved.
31/03/2014
The recent economic recovery has not yet been able to create new jobs and the social situation in the EU shows little signs of improvement so far, according to the European Commission's latest Employment and Social Situation Quarterly Review.
21/01/2014
A significant increase in poverty among the working age population is one of the most tangible social consequences of the economic crisis. A gradual reduction of unemployment levels may not be enough to reverse this situation if wage polarisation continues, notably due to a rise in part-time work.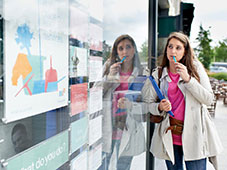 02/10/2013
There are signs of fragile economic recovery, but economic growth is unlikely to be sustained unless it is inclusive and job rich, especially while labour market and social conditions remain extremely challenging and divergence between countries is growing, according to the September special edition of the EU Employment and Social Situation Review.
03/07/2013
The Directorate-General for Employment, Social Affairs and Inclusion has published a working paper reviewing the current problems in obtaining timely information on social developments within EU countries.
25/06/2013
Labour market and social challenges have been growing over recent months, as the EU is still faced with ever higher unemployment and the lowest employment figures since the onset of the crisis, according to the June edition of the EU Employment and Social Situation Quarterly Review. The situation of many households, and of young people in particular, remains serious.
06/06/2013
The European Commission has published today a working paper reviewing developments in social protection expenditure during the crisis.
26/03/2013
Divergence continues to increase across Member States, translating into persistently growing labour market and social challenges, marked by ever higher unemployment at EU level, according to the March edition of the EU Employment and Social Situation Quarterly Review. The situation of many households, and of young people in particular, has clearly deteriorated.