25/10/2016
The number of social enterprises in Europe is increasing and they are engaging in new fields. Many countries are introducing new legislation as well as new support schemes to boost the development of social enterprises.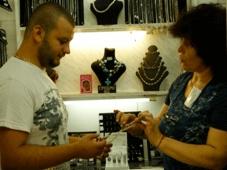 21/10/2016
The area where Nikolay Krastev grew up in Bulgaria is dominated by the agriculture and service industries. Having studied music at school, and with his only work experience being at a petrol station, he struggled to find a permanent job and soon found himself unemployed.

20/10/2016
The European Commission has launched a public consultation in the context of the mid-term evaluation of the EU Programme for Employment and Social Innovation (EaSI).