Événements
Additional tools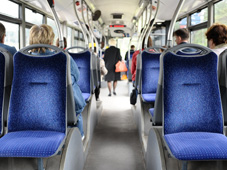 04/06/2015
This conference gathered decision makers, experts and social partners for a day of intensive discussions and workshops on important social issues related to transport policy making.
05/03/2015
A high level conference marking the new start for social dialogue took place in Brussels on 5 March in the presence of the President of the European Commission.

25/01/2013
Trainees from inside and outside the European institutions met on 25 January in Brussels to discuss ways to improve the quality of traineeships in Europe.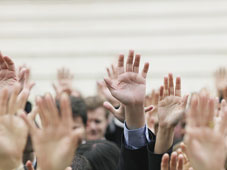 24/11/2011 - 25/11/2011
La conférence prévue les 24 et 25 novembre à Varsovie portera sur l'histoire des accords entre les partenaires sociaux, leur mode de fonctionnement, leur portée et leur nature, la façon de les promouvoir et leur évolution future.
17/03/2011 - 18/03/2011
The conference, to take place on 17-18 March in Brussels, aims to present and discuss the issues raised in the 2010 Industrial Relations in Europe report with an audience of social partners, academics and representatives of the Member States.
10/03/2011 - 11/03/2011
The first annual Tripartite Social Forum will be organised on 10-11 March, in the presence of Commissioner László Andor.
30/09/2010
The European Commission, in cooperation with the Belgian Presidency of the EU, is organising a one-day conference on the functioning and potential of European sectoral social dialogue.
14/01/2010
On 14 January, a new sectoral social dialogue committee on Metal, Engineering and Technology-based Industries will be launched.

02/07/2009
Cette conférence discutera les enseignements tirés de la mise en œuvre de l'accord cadre autonome sur le stress lié au travail des partenaires sociaux europèens.
22/06/2009 - 23/06/2009
This Eurofound project is based on selected Working Conditions Surveys in six countries (Austria, Czech Republic, France, Germany, Spain, and Sweden) and case studies carried out in two sectors - care services and construction - in these countries.