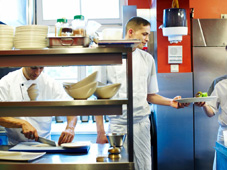 27/11/2015
With support from the Youth Guarantee scheme, many young people in Europe have managed to find a job or follow a course which gives their career a boost. Here's the story of Andrei, from Romania.
25/11/2015
The economic crisis has put income inequality high on the political agenda. Thomas Piketty's "Capital in the 21st century" made the topic also a subject of coffee breaks, while Wilkinson and Pickett's "The Spirit Level" illustrated how inequality is associated with various social ills in our societies.
18/11/2015
The European Commission has today launched a public consultation on how to improve work-life balance and reduce obstacles to women's participation in the labour market, thereby contributing to the employment headline target of the Europe 2020 Strategy.