Uudised
Tuleb arvestada sellega, et uudised, artiklid ja üritused võivad olla kättesaadavad vaid inglise, prantsuse ja/või saksa keeles.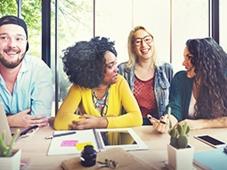 18/05/2018
The Youth Guarantee, supported by the Youth Employment Initiative, has helped make a dent in youth unemployment and inactivity.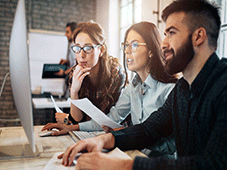 14/05/2018
The European Commission has published today an evaluation of the recast European Works Council Directive.
04/05/2018
The Commission is setting up a high-level expert group (HLG) on the impact of the digital transformation on EU labour markets, in the context of its broader activities on the future of work.
09/04/2018
The concept of 'omni-channel management' is gaining popularity in the private sector and increasingly in the public sector, as well as a small number of public employment services (PES).
27/02/2018
The Practitioner's toolkit for PES Building Career Guidance and Lifelong Learning presents concepts and tools for public employment services (PES) to assess needs and strengthen the career guidance and lifelong learning system and services.
20/12/2017
The European Commission and the EU Social and Economic partners ETUC, BusinessEurope, UAPME, CEEP and Eurochambers signed a European Partnership for Integration, laying down key principles and commitments to support and strengthen opportunities for refugees and migrants legally residing in the EU to integrate into the European labour market.
18/12/2017
The policy brief on Women's Entrepreneurship explores the gender gap in entrepreneurship, the differences between male- and female-owned businesses, and the unique challenges that female entrepreneurs face when it comes to starting a business.
15/12/2017
The Peer review meeting on risk assessment was organised under the Mutual Learning programme, and was hosted by the Irish Health and Safety Authority.
22/11/2017
The 2018 European Semester cycle of economic, fiscal and social policy coordination starts against the backdrop of robust economic activity in the euro area and the EU, record high employment levels and unemployment rates declining towards pre-crisis levels.
09/10/2017
Commissioner Marianne Thyssen, in charge of Employment, Social Affairs, Skills and Labour Mobility, took active part in the discussions at the 10th European Regional meeting of the International Labour Organisation (ILO) on 2 October in Istanbul.