Noticias
Commission adopts French programme to use €499 million from Fund for European Aid to the Most Deprived
31/07/2014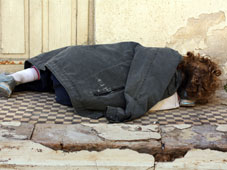 © Konstantnin / Shutterstock
The European Commission has approved the French Operational Programme to use the new Fund for European Aid to the Most Deprived (FEAD) today.
France, the first Member State to have its Fund for European Aid to the Most Deprived (FEAD) programme adopted, will receive 499 million euros in current prices in the period 2014-2020 to support the provision of food aid to those most in need in the country (complemented with €88 million from national resources).
In France, the FEAD will be used similarly to the previous Food Distribution Programme for the Most Deprived People (MDP), and the annual amount of funding will be slightly higher (up to €79 million in 2014 compared to €71.3 in 2013).
Partner organisations will continue to play a key role in the provision of assistance, and from now on they will be required to offer the beneficiaries accompanying measures such as guidance and support to help the most deprived to get out of poverty.
To avoid disruption in the help offered during the transition from the previous food distribution programme to the new FEAD, the French authorities already used national funds to distribute food. This expenditure can be retroactively reimbursed by FEAD.
For example, cartons of milk were distributed last spring. Now that the Operational Programme is adopted, France will receive an advance payment of 11% of the total allocation. This amount will cover past expenditure and provide the necessary funding to prepare next winter's aid campaign.