Noticias
Algunas noticias, artículos y actividades pueden estar disponibles sólo en alemán, francés o inglés.
17/11/2015
Today at the Enterprise 2020 Summit, the European Commission and business leaders launched the 'European Pact for Youth' to improve partnerships between business and education to boost the chances of young people getting jobs.
25/09/2012
The European Commission, DG Employment, Social Affairs and Inclusion today ran a conference on youth, entrepreneurship, volunteering and CSR.
10/09/2012
The European Commission published a staff working document on transnational company agreements and is inviting stakeholders to contribute to the discussion on the future of these agreements.
25/10/2011
A responsible approach to business means more, and more sustainable, economic growth. This is why the European Commission has presented a package of measures to support entrepreneurship and responsible business.
25/10/2011
The new Communication on Corporate Social Responsibility (CSR) published by the Commission builds on the last one from 2006 and creates a new platform and impetus for CSR in the European Union.
06/04/2011
A key area of corporate social responsibility is the extent to which companies manage their supply chains responsibly.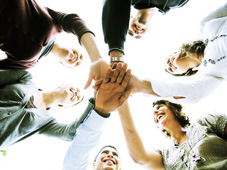 06/04/2011
When companies report on their corporate social responsibility (CSR), it encourages more companies to engage in these practices. The Commission's study on the state of play in sustainability reporting in the EU, illustrates how companies deal with CSR reporting in practice.
06/04/2011
The newly updated Compendium of public policies on corporate social responsibility (CSR) in the EU offers a snapshot of CSR activity in EU countries.
20/11/2008
The European Commission DG Employment, Social Affairs and Equal Opportunities has had a study undertaken on the social considerations in public procurement.