Noticias
Algunas noticias, artículos y actividades pueden estar disponibles sólo en alemán, francés o inglés.
21/01/2014
A significant increase in poverty among the working age population is one of the most tangible social consequences of the economic crisis. A gradual reduction of unemployment levels may not be enough to reverse this situation if wage polarisation continues, notably due to a rise in part-time work.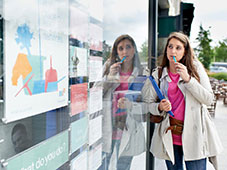 02/10/2013
There are signs of fragile economic recovery, but economic growth is unlikely to be sustained unless it is inclusive and job rich, especially while labour market and social conditions remain extremely challenging and divergence between countries is growing, according to the September special edition of the EU Employment and Social Situation Review.
11/09/2013
The Directorate-General for Employment, Social Affairs and Inclusion has published a working paper analysing the impact of demographic ageing on future employment growth.