Noticias
Algunas noticias, artículos y actividades pueden estar disponibles sólo en alemán, francés o inglés.
01/01/2015
In May 2014, the Belgian government embarked on funding a year-long pilot project of local 'consultation platforms', intended to raise awareness of child poverty, provide parents with information about existing aid channels, and lend support to teachers, care providers and families alike. A study has been commissioned to determine the effectiveness of the pilot platforms. This Peer Review will enable the study's interim findings to be shared with other Member States.
11/12/2014
The benefits to a child's development of growing up in a positive family environment are frequently stressed. In 2011, Italy launched its Programme of Intervention to Prevent Institutionalisation (PIPPI) of children in ten cities. The programme adopts a holistic approach, involving the collection of different viewpoints (parents, children and professionals) on the child's needs, parenting capacity, family environment, material difficulties, etc. There is then frank discussion of these issues by the various parties, with the ultimate goal of improving the family's situation.
04/12/2014
Since July 2013, the SORESI micro-simulation model has been helping Austria's policy-makers assess the likely impact of proposed policy reforms on the country's most vulnerable social groups. This Peer Review will look at the benefits SORESI has brought so far, and its findings are also expected to contribute to a possible further refinement of the model, including its use of unemployment or economic growth figures and data on changes in the behaviour of the population.
18/11/2014
Like most of Europe, Slovenia faces rapid population ageing. This places huge strain on long-term care (LTC) in particular, and the country has no unified system for providing it. To address this deficiency, a new Act on long-term care, personal assistance and long-term care insurance is being drafted. One crucial issue is how to fund LTC in a fair and sustainable way. This Peer Review will enable Slovenia to learn about the experiences of Member States where various different funding arrangements are used – in line with the Social Investment Package (SIP), which emphasises knowledge transfer and mutual learning as a way of ensuring the adequate and sustainable delivery of LTC.
15/10/2014
Managing population ageing relies on having the right tools to monitor the impact of a wide range of policies. The Active Ageing Index (AAI) combines 22 indicators covering four dimensions: including active ageing outcomes, namely employment; participation in society; independent, healthy and secure living; as well as capacity and enabling environment for active ageing.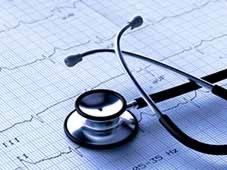 03/06/2014
Health System Performance Assessment (HSPA) allows decision-makers to measure the performance of health systems as a whole and to report results regularly to the public and relevant stakeholders, but has been developed in relatively few European countries. Belgium, which piloted its first HSPA in 2008, hosted a Peer Review which focused on the methods and tools needed for further developing HSPA within the EU.