Noticias
Algunas noticias, artículos y actividades pueden estar disponibles sólo en alemán, francés o inglés.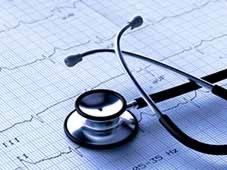 01/04/2014
Belgium piloted its first Health System Performance Assessment (HSPA) framework in 2008. The framework provides information to improve the basis for decision-making in health systems. Participants of this Peer Review (Belgium, February 2014) will examine and learn from the Belgian tool.
03/03/2014
This Peer Review (Spain, March 2014) will focus on the Digital Volunteering Programme (VolDIX), a project that aims to use new technologies as a tool to deal with social problems in Galicia, Spain. Participants will share good practices and discuss the potential of ICT for smart, sustainable and inclusive growth.
14/01/2014
The Belgian Platform is a consultative body providing information to feed into the National Reform Programmes and National Social Reports. It also gives a high priority to the social OMC. Participants of this Peer Review (Belgium, January 2014) will discuss the outcomes of a recent evaluation of the Belgian Platform.
27/11/2013
A Peer Review held in Zagreb (Croatia) in October 2013 examined how social entrepreneurship can both support the economic recovery and combat social exclusion by integrating disadvantaged people into the labour market.
22/11/2013
The Danish National Homelessness Strategy, introduced in 2009 and in place up to 2013, is an example of how to implement the Housing First approach effectively within sustainable budgets. Participants of this Peer Review (Denmark, 22 November 2013) will exchange views and learn from the Danish experience.
23/10/2013
Many EU countries face the challenge of providing elderly care in the context of shortages of trained personnel. The Peer Review in Berlin (23-24 October) provided the opportunity for peer countries to explore the German approach of recruiting and training non-EU migrants.
26/09/2013
EU countries face a common challenge: maintaining and improving the quality of elderly care while ensuring it is both accessible and financially sustainable. A peer review in Stockholm this September explored the Swedish approach to care reform, and organised a common discussion with peer countries on these topics.
02/07/2013
Son muchos los ciudadanos que siguen sin poder acceder a la información sobre sus pensiones, a pesar del papel crucial que desempeñan estas a la hora de proporcionar una red de protección social a las personas cuando llegan a la vejez. La evaluación por expertos celebrada en Madrid en julio de 2013 se centró en las buenas prácticas identificadas en los Estados miembros y sirvió como punto de apoyo para la coordinación de las políticas en esta materia.