News
19/09/2013
23 September sees the launch of one month of online debates on jobs, banks, social rights, and e-commerce. Individuals, organisations and policy-makers will together trade ideas that could change Europe.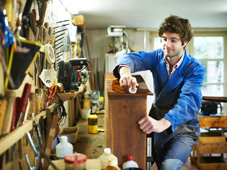 07/12/2012
The European Commission today officially launched the EU Skills Panorama, a website presenting quantitative and qualitative information on short- and medium-term skills needs, skills supply and skills mismatches.
18/04/2012
With EU unemployment hitting record levels and forecasts of a grim economic outlook for the months ahead, the Commission has come forward with a set of concrete measures to boost jobs.
30/01/2012
According to the January edition of the European Vacancy Monitor, high skill levels remain important for employment opportunities. In fact, the number of job-finders in the 'professionals' group has grown by 34% in the second quarter of 2011 and the number of job seekers who found jobs as 'legislators, senior officials and managers' has grown by 25%.
07/10/2011
According to the October edition of the European Vacancy Monitor, job offers and hiring have shown an increase (19 % for vacancies, 24 % for job finders and 12 % for public employment services vacancies) in the first quarter of 2011 compared to the same quarter in 2010.
14/07/2011
According to the July edition of the European Vacancy Monitor, labour demand increased in the private sector in most EU countries. Employment in the public sector shrank, mainly in the areas of education, health and social work.

16/03/2011
The demand for labour in Europe increased significantly in 2010, mainly in trade, manufacturing and non-financial business services, according to the March edition of the European Vacancy Monitor.
23/11/2010
As one of the actions within the Europe 2020 flagship initiative "An agenda for new skills and jobs", the Commission launched two quarterly bulletins to gather up-to-date information on labour demand and job vacancies.
23/11/2010
New plan sets out action to reach 75% employment target for the EU by 2020.