News
Contribute to the development of a European multilingual classification of jobs and skills
10/08/2010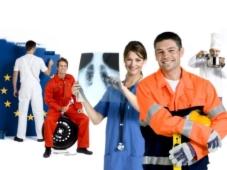 The European Commission is developing a European Skills, Competences and Occupations taxonomy (ESCO), which will describe the most relevant skills, competences and qualifications needed for several thousand occupations.
Aimed at institutions and stakeholders in the labour market and education sector, this new tool will be progressively developed over the coming years to include as many occupations as possible. Once finalised, ESCO will be the first classification of its kind available in all EU languages.
ESCO will be made available to all institutions in the labour market and within the education sector for use in their respective systems. The detailed picture of job profiles provided through ESCO has the potential to bring benefits to both jobseekers and employers. For example, it could be used to help jobseekers better describe their skill sets, or to develop new training initiatives adapted to the needs of the labour market and improved career guidance services.
At European level, ESCO will contribute to improving the services provided by EURES, the European Job Mobility Portal and make it possible to develop new services such as Match & Map which aims to improve the matching of jobseekers to available jobs.
To ensure that ESCO meets the needs of its users, interested parties, such as employment services, social partners, companies, education and training institutions or developers of job search web tools, are invited to take part in its development. To get involved or to find out more about the project, please contact the ESCO secretariat.
ESCO is part of New Skills for New Jobs, a joint policy initiative carried out in cooperation between the European Commission and the EU Member States to foster skills development and employability.