News
Statement by Vladimír Špidla on recent attacks on the Roma community
26/02/2009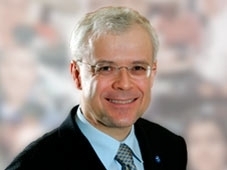 I am deeply concerned by the reports of recent attacks against members of the Roma community, in Hungary and other countries.
Although it is not for me to comment on the details of specific cases, and the normal judicial processes must now take their course, I am very worried by these incidents. In some Member States, it seems that the Roma have become the target of organised racist violence - fed by political populism, hate speech and media hype. In some cases, Roma are being made scapegoats for wider societal problems.
The European Commission strongly condemns all forms of violence against Roma and calls upon the authorities of all Member States to guarantee the personal safety of all persons on their territory.
The very meaning of the European Union is to overcome what characterised the history of this continent for centuries, including racial hatred, pogroms, the burning down of settlements. Europe stands for the right of every man, woman and child to live a life free from discrimination. Europe has always advocated tolerance and supported the richness that diversity brings to our societies. Europe stands for social solidarity, democracy and the rule of law; and it stands for the rejection of all discrimination – whatever shape or form it takes.
We must not close our eyes to the real problems Roma are facing in many European countries. Extreme poverty, social exclusion, a lack of regular employment and low educational attainment are facts. But these problems can be overcome by targeted, culturally sensitive action by both the European Union and Member States. For more than 700 years, Roma have been an integral part of European culture and civilization. As fellow citizens, they are entitled to their full place in open and inclusive societies. By fighting against the phenomena of Roma exclusion, we also fight against the root causes of the violence and stereotypes Roma suffer from.
The European Commission is playing its part in tackling the discrimination faced by Roma. Without going into detail, it is clear that a lot of progress has been made in terms of elaborating a comprehensive and integrated approach towards the inclusion of Roma. Together with Member States and all the relevant actors in society, we must now deliver on our commitment. This week in Prague, preparations for the first meeting of the EU Integrated Platform on Roma Inclusion are taking place.