News
Tripartite Social Summit: focus on jobs, growth and investment for Europe
19/03/2015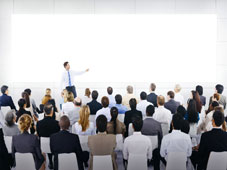 © Rawpixel / Shutterstock
At the Tripartite Social Summit this morning, EU leaders and social partners focused on jobs, growth and investment priorities for Europe.
The participants in the Social Summit discussed the analysis of the Member States' economic situation contained in the Country Reports recently published by the Commission, as well as the preparation of the further steps in the European Semester of economic policy coordination, including the preparation of national programmes expected in April. The Social Summit also discussed progress with the Investment Plan for Europe and the views of social partners on other major EU policy initiatives, such as the Energy Union.
This was the first Tripartite Social Summit since the new European Commission took office in November. It follows the EU High-Level Conference on "a new start for social dialogue" which took place in Brussels on the 5 March. 30 years after the launch of European social dialogue, the high-level conference marked the beginning of a renewed partnership between social partners and EU Institutions, and showed the importance of European social dialogue in addressing today's economic and social challenges.
Background
The Tripartite Social Summit meets twice a year, ahead of the spring and autumn European Councils. It is an opportunity for a constructive exchange between European employer and employee representatives ("social partners"), the European Commission, EU Heads of State or Government, and Employment and Social Affairs Ministers from the countries holding the current and future EU Council Presidencies.
This morning, social partners joined the President of the European Commission, Jean-Claude Juncker; the President of the European Council, Donald Tusk; and Latvian Prime Minister, Laimdota Straujuma. Vice President Dombrovskis, Commissioner Thyssen, Dutch Deputy Prime Minister Lodewijk Asscher, Latvian Minister Uldis Augulis and Luxembourg Minister Nicolas Schmit also joined the debate.
The EU-level employer and employee representatives taking part in the Tripartite Social Summit are: the European Trade Union Confederation (ETUC); BUSINESSEUROPE; the European Centre of Employers and Enterprises providing Public services (CEEP); and the European Association of Craft, Small and Medium-sized Enterprises (UEAPME). Together they are referred to as the cross-industry social partners, since they represent all sectors of economic activity.