News
Peer Review in Belgium: Health System Performance Assessment
20/05/2014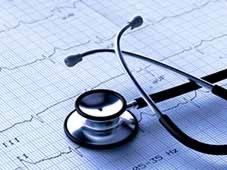 © ErickN, Fotolia
Belgium piloted its first Health System Performance Assessment (HSPA) framework in 2008. The framework provides the basis to improve decision-making in health systems. Taking the Belgian experience with HSPA as a starting point, this Peer Review will also focus on methods and tools for (further) developing HSPA in national as well as comparative contexts.
Host Country: Belgium
Date: 19-20 May 2014
Peer countries: Austria - Estonia - France - Germany - Greece - Malta - Netherlands - Portugal - Sweden - UK
HSPA allows decision-makers to measure the performance of health systems as a whole and to report results regularly to the public and relevant stakeholders. Yet, HSPA have been developed in just a few European countries so far. This Peer Review is therefore meant to support Member States in exploring or improving the use of HSPA as well as exploring what can be done at the EU level to facilitate that process.
Furthermore, the Peer Review will contribute to the Social Protection Committee's on-going work on the Joint Assessment Framework on health and the work on sustainability of health care systems in a broader sense. The Peer Review will also aim to address the mandate given by the EPSCO Council in their Conclusions on "Reflection process on modern, responsive and sustainable health systems" adopted on 10th December 2013, which call for coordinated work on HSPA at the national and EU level.
Peer Review manager
Ms Renate Haupfleisch (ÖSB Consulting GmbH)