Events
Additional tools
14/11/2011
Where do we go with Flexicurity? Share your views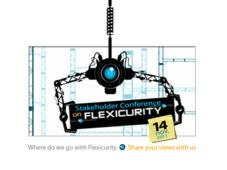 The high-level conference to be held in Brussels on 14 November will provide a forum for EU institutions, EU countries and social partners to share their past experience and explore ways to adapt flexicurity to the current institutional and economic context.
Based on this common reflection, the Commission will present in 2012 a Communication on Flexicurity, which will revisit the policy approach and launch a renewed political commitment for flexicurity, as outlined in the Europe 2020 initiative 'An Agenda for new skills and jobs'.
The conference's opening session will collect the stakeholders' views on the success and shortcomings of flexicurity policies so far, followed by two panels to address:
What flexicurity policies in a context of tight budgetary constraints?
What governance for a better balance between flexibility and security?
The closing session will focus on a proactive vision of flexicurity.
The event will gather participants from European institutions, national and regional administrations, social partners at European and national level and policy implementers such as public employment services.
Flexicurity is an integrated strategy for enhancing, at the same time, flexibility and security in the labour market. It attempts to reconcile employers' need for a flexible workforce with workers' need for security – confidence that they will not face long periods of unemployment.
The conference can be followed live on 14th November on http://twitter.com/EU_social
Questions can be submitted via Twitter using the hashtag #flexicurity.
You can follow the conference live through web-streaming.
In order to register kindly contact us here: Ana-Carla.Pereira@ec.europa.eu

City: Brussels (Belgium)

Address: Charlemagne Building, meeting room Alcide De Gasperi - S3 Rue de la Loi, 170 – 1049 Brussels