News

20/11/2017
From 20 to 24 November 2017, the European Commission is organising the second European Vocational Skills Week, building on the success of last year's initiative.
05/10/2017
The European Commission has adopted a proposal for a European Framework for Quality and Effective Apprenticeships.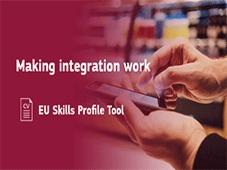 20/06/2017
The EU Skills Profile Tool for Third Country Nationals has been launched by the European Commission.