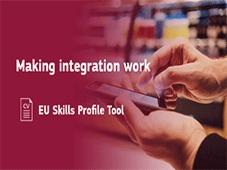 20/06/2017
The EU Skills Profile Tool for Third Country Nationals has been launched by the European Commission.
04/05/2017
Would you like to prepare the ground for an EU initiative to support low-skilled individuals to improve their literacy, numeracy or digital skills, or to assist in their progress towards higher qualifications?
11/04/2017
The report 'Getting Skills Right - Financial Incentives for Education and Training systems' was published yesterday by the Organisation for Economic Cooperation and Development (OECD).