14/06/2018 - 15/06/2018
The European Commission is organising a stakeholder conference on 14-15 June in Brussels to share practices and exchange ideas and knowledge on validation of informal and non-formal learning.
08/06/2018
The European Centre for the Development of Vocational Training (Cedefop) will release the results of its new 2018 Skills Forecast on 8 June at the Residence Palace, in Brussels.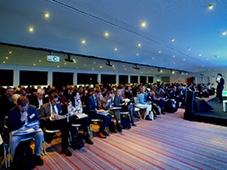 15/03/2018 - 16/03/2018
The European Commission organised a conference on 15-16 March in Brussels to celebrate 10 years of existence of the European Qualifications Framework (EQF).