News
Monthly Labour Market Fact Sheet – April 2012
16/04/2012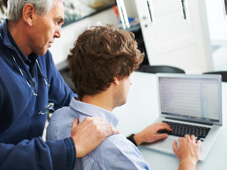 The EU unemployment rate hit a new high at 10.2 % in February 2012, up by 0.1 pp on the previous month. This is 0.7 pp higher than in February last year, corresponding to 1.9 million more people unemployed, bringing the total number to 24.6 million.
The increase has been very constant over the last six months, especially for men, generating on average 200 000 more jobless per month.
Divergence among EU labour markets increased further in February, as the gap between the lowest and highest unemployment rates, respectively in Austria (4.2 %) and Spain (23.6 %), is the largest ever recorded over the decade.
Over the twelve last months under review, 18 Member States recorded increases in their unemployment rate and eight recorded decreases. In the former group, the most significant rises were seen in Greece, Spain, Cyprus and Portugal. In the latter, major falls took place in the Baltic States and Germany, although the fall has tailed off in recent months.
Youth unemployment remains critical in the EU, as its rate climbed again by 0.1 pp in February 2012 on the previous month, to 22.4 %. This is 1.4 pps up on February last year. Huge contrasts persist between Member States: the youth unemployment rate is higher than 20 % in about two-thirds of countries and, for the first time, exceeded the 50 % mark in Spain and Greece, while it is lower than 10 % only in Germany, Austria and the Netherlands.
Hiring activity remains positive with on-line labour demand continuing to grow in March 2012, but at a significantly slower pace, while restructuring activity declined further, with a still slightly negative impact on jobs.