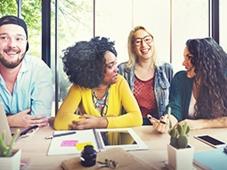 18/05/2018
The Youth Guarantee, supported by the Youth Employment Initiative, has helped make a dent in youth unemployment and inactivity.
03/04/2018
Even though youth unemployment figures in the EU are improving in a context of economic recovery, outreach is still a challenge in many Member States. More efforts are needed to engage with those farthest away from the labour market.
19/03/2018
The Commission published a report with examples of 7 projects and 10 organisations supported by the Programme for Employment and Social Innovation (EaSI) in 2014-2017.