News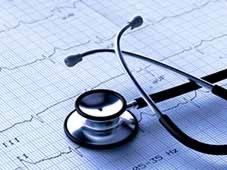 20/05/2014
Belgium piloted its first Health System Performance Assessment (HSPA) framework in 2008. The framework provides the basis to improve decision-making in health systems. Taking the Belgian experience with HSPA as a starting point, this Peer Review will also focus on methods and tools for (further) developing HSPA in national as well as comparative contexts.
25/03/2014
This Peer Review (Spain, 25-26 March) will focus on the Digital Volunteering Programme (VolDIX), a project that aims to use new technologies as a tool to deal with social problems in Galicia, Spain. Participants will share good practices and discuss the potential of ICT for smart, sustainable and inclusive growth.
26/02/2014
The onset of the economic crisis has increased the risk of poverty across Europe making the need for action to fight poverty all the more pressing. In mid-January 2014 Peer Reviewers met in Brussels to hear about the approach in Belgium where the Platform against Poverty and Social Exclusion involves a wide range of stakeholders to formulate policy recommendations.
19/12/2013
Across the EU homelessness stands at an unprecedentedly high level, particularly among young people. On 22 November, Peer Review participants met in Copenhagen to learn how Denmark has tackled homelessness using an integrated housing-first strategy.
30/10/2013
A Peer Review held in Zagreb (Croatia) in October 2013 examined how social entrepreneurship can both support the economic recovery and combat social exclusion by integrating disadvantaged people into the labour market.
23/10/2013
Many EU countries face the challenge of providing elderly care in the context of shortages of trained personnel. The Peer Review in Berlin (23-24 October) provided the opportunity for peer countries to explore the German approach of recruiting and training non-EU migrants.
26/09/2013
EU countries face a common challenge: maintaining and improving the quality of elderly care while ensuring it is both accessible and financially sustainable. A peer review in Stockholm this September explored the Swedish approach to care reform, and organised a common discussion with peer countries on these topics.
02/07/2013
Information on pension provision remains inaccessible to many, despite their crucial role in providing a social safety net to people in old age. This Peer Review held in Madrid in July 2013 focused on good practices in Member States and supported the coordination of policies in this area.
10/12/2012
Social enterprises are prized for their ability to offer innovative solutions to emerging social needs which are not easily tackled by the public sector or private business. Through filling this gap, social enterprises create new opportunities for growth and jobs. Indeed, they contribute to at least three key objectives of the Europe 2020 Strategy - employment and growth, innovation and the fight against poverty.
13/11/2012
Based on two schemes in place in Norway, this Peer Review is an opportunity to explore area-based policies promoting good living conditions for young people in deprived areas. The problems in these urban areas are to a large extent related to socio-economic factors; therefore most measures target the whole population while special efforts are aimed directly at residents with an immigrant background. Combatting poor standards of living amongst children and youth, and promoting social mobility in urban areas with poor living conditions is crucial for breaking the transmission of disadvantage across generations and diminishing the likelihood of social exclusion in the future.