News
18/04/2012
With EU unemployment hitting record levels and forecasts of a grim economic outlook for the months ahead, the Commission has come forward with a set of concrete measures to boost jobs.
24/11/2010
Eurofound launches the 2010 Annual Report of its European Restructuring Monitor (ERM), 'Extending flexicurity – the potential of short-time working schemes'.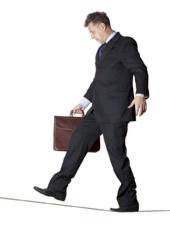 08/10/2010
Flexicurity is a multidimensional policy strategy and this need to be reflected in any attempt to measure Member States' progress in this area.
18/08/2009
The EU's Employment Committee (EMCO) approved on 24 June 2009 a report showing how flexicurity policies can be monitored.
01/10/2008
A one-size-fits-all approach to flexicurity cannot work.
19/05/2008
An initiative to help put the EU's flexicurity approach into practice at national level was launched by the European Commission on 19 May 2008.
01/02/2008
Commissioner Vladimir Spidla announced on 1 February 2008 that the Commission has set up a fact finding "Mission for Flexicurity".