Aktuality
Aktuality, akce a články mohou být k dispozici pouze v angličtině, francouzštině a/nebo němčině.
15/01/2015
Countries providing high quality jobs and effective social protection and investing in human capital have proved to be more resilient to the economic crisis. This is one of the main findings of the 2014 Employment and Social Developments in Europe Review, which has looked back to the legacy of the recession.
08/01/2015
The economic recovery which started in the EU in the spring of 2013 remains subdued and recent GDP forecasts for the EU have been revised down.
24/11/2014
The European Commission and the World Bank have recently unveiled a report profiling the unemployed and inactive populations in six EU countries (Estonia, Lithuania, Romania, Hungary, Bulgaria and Greece).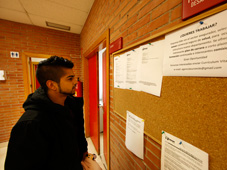 06/10/2014
The economic recovery which started in the spring of 2013 remains fragile and future employment developments remain uncertain, according to the European Commission's latest Employment and Social Situation Quarterly Review.