Новини
Roma integration: EU Framework triggers first results
04/04/2014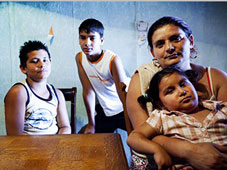 Concerted action by the European Commission has put Roma integration firmly on the political agenda across Europe.
The first signs of improvement in the lives of Roma are slowly starting to show, says a new report unveiled today on Member States' progress achieved under the EU Framework for national Roma strategies.
The EU Framework which EU leaders signed up to in 2011 put in place – for the first time ever – a solid process for coordinating action on Roma integration. Two years later, the national Ministers unanimously adopted the first ever legal instrument for Roma inclusion at EU-level and committed to implementing a set of recommendations from the Commission aiming to reduce social inequalities between Roma and the rest of the population within four areas: education, employment, healthcare and housing.
Today's Commission reports assess progress made under the EU framework since 2011 and identify both positive examples and areas for further efforts from Member States.
While challenges remain, improvements are visible:
more Roma children attend pre-school,
mentoring programmes to help Roma find work are increasingly in place, as well as
mediator programmes to bridge gaps between Roma and non-Roma communities in housing and access to healthcare.
Thanks to the new EU Regulations on the use of EU funds Member States need to dedicate at least 20% of money from the European Social Fund to social inclusion in the 2014-20 period.
EU Roma Summit
This assessment comes as local, national and EU politicians gather with representatives of civil society to discuss advances on Roma integration at the third EU-level Roma Summit. The aim is to take stock of how the national Roma strategies submitted by Member States on an annual basis as a result of the EU Framework are being implemented and if they are improving the life of Roma communities.