Wydarzenia
Additional tools
Sekcje "Aktualności", "Artykuły" i "Wydarzenia" mogą być dostępne jedynie w językach: angielskim, francuskim lub niemieckim.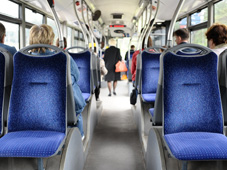 04/06/2015
This conference gathered decision makers, experts and social partners for a day of intensive discussions and workshops on important social issues related to transport policy making.
19/06/2015
The EC-funded FreSsco network (Free Movement and Social Security Coordination) organised a seminar in Warsaw (Poland) on 19 June 2015.

22/06/2015
On 22 June, more than 40 companies and other organisations joined the European Alliance for Apprenticeships, coordinated by the European Commission, and committed to providing more and better apprenticeships for young people.
25/06/2015
On 25 June 2015, DG Employment, Social Affairs and Inclusion of the European Commission hosted a Thematic Event under the umbrella of the Mutual Learning Programme, addressing learning for unemployed adults. It focused on the challenges and opportunities to increase skills for long-term unemployed, unskilled adults and disadvantaged groups.
30/06/2015
An online chat on what the EU can do for young people took place on 30 June at 15:00 CET.
06/07/2015 - 08/07/2015
The European Social Network organised the 23rd European Social Services Conference in Lisbon on 6-8 July 2015.
27/08/2015 - 28/08/2015
On 27 -28 August the EU and the UN Committee on the Rights of Persons with Disabilities discussed how the EU has been implementing the UN Convention on the Rights of Persons with Disabilities.
11/09/2015
The Learning Exchange on 'Minimum wages in the framework of collective bargaining systems' took place on 11 September 2015 and involved government representatives from Germany, Italy and Norway as well as representatives from the OECD and the Low Pay Commission in the UK.
16/09/2015
The EC-funded FreSsco network (Free Movement and Social Security Coordination) will organise a bilateral Latvian-Lithuanian seminar in Riga (LV) on 16 September 2015.
22/09/2015
On 22 September 2015 in Brussels, politicians and experts on public funding joined an international debate on key questions on the European budget policy agenda today.