Inforegio-Newsroom
Commissioner for Regional Policy Johannes Hahn: ' EU governments need to put their principles into practice when it comes to delivering for EU citizens with disabilities'
(19/03/2013)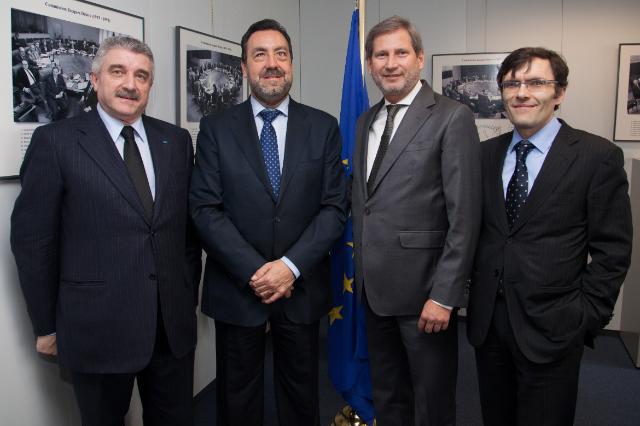 Commissioner Hahn was speaking after a meeting with one of Europe's leading disability rights groups on how EU Cohesion Policy can deliver for EU citizens with disabilities. After the meeting with Miguel Carbelleda Piniero President of the Spanish organisation, ONCE, he said :
" I believe cohesion policy has a critical role to play both in protecting the rights of people with disabilities across the EU and in improving their quality of life. We have proposed concrete measures to address this as part of the reform of our policy. They are currently being negotiated and are backed by the European Parliament and by Europe's disability rights organisations. But we need the backing of EU governments as well. I urge them to put the priniciples they have signed up to into practice. They, along with the EU as a whole, have ratified the "United Nations Convention on the Rights of Persons with Disabilities". We say this should be implemented as a precondition for EU funding . "
BACKGROUND : in addition to this, the European Commission has proposed, as part of its cohesion policy reform, measures on anti-discrimination and accessibility as a pre-requisite before programmes backed by EU Funds are approved. Managing Authorities in regions and cities would also have to take into account the needs and rights of people with disabilities in line with EU legislation in selecting projects. A new code of conduct alongside new "Partnership Agreements " on cohesion policy funds for 2014-20 in Member States will also require the participation of civil society groups – including disability rights NGOs in the planning, implementation and monitoring of EU cohesion policy funding .