Interreg Volunteer Youth : one year, fifty testimonials
07/12/2017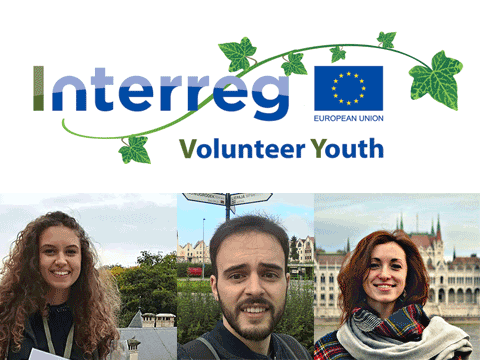 One year ago the European Union launched the European Solidarity Corps. A new opportunity for young people to volunteer or work in projects in their own country or abroad that benefit communities and people around Europe.
Today more than 50 young europeans joining this initiative as Interreg Volunteer Youth (IVY) proudly present their testimonials!
The Interreg Volunteer Youth (IVY) is an initiative promoting volunteering experiences within Interreg Programmes and Projects.
IVY offers the possibility to cross-border, transnational or interregional programmes and related projects to host volunteers for 2 to 6 months to support, promote and report achievements of Interreg programmes and projects while also increasing awareness of the benefits of collaboration across EU internal borders.
Thanks to IVY, volunteers enhance their sense of European solidarity, citizenship and civic engagement, and also gain useful skills.