Bright idea for making candles from cooking oil
15/11/2017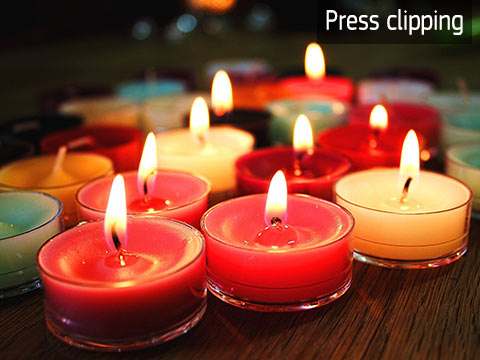 In Slovenia, an ERDF-funded project is producing recycled candles from waste cooking oil as well as accompanying do-it-yourself kits to make them at home.
Grave candles tend to be left at gravesides and littered around graveyards. Since they are rarely collected or properly disposed of, they have a negative impact on the environment. Slovenia is the third largest consumer of grave candles in Europe. Thanks to ERDF-funding, a social start-up has set out to improve this situation by developing ecological candles known as 'Oilright', made from waste cooking oil.
Not only do these candles limit the negative environmental impact of those discarded at gravesides, but they also reuse an inconvenient and potentially harmful waste product: waste cooking oil. Today, Slovenia sends most of this waste product – rather inefficiently – abroad, where it is converted into biodiesel and imported back into the country.
The complementary DIY kit for making Oilright candles at home also provides a solution for anyone who does not know what to do with their waste cooking oil or how to dispose of it safely. Thanks to this bright idea, long-burning scented candles are now being produced ecologically from a sustainable, local and renewable source.
Related links:
Source article on www.rtvslo.si 04/11/17
---
Author: Darja Potočan
Photo: © Pixabay/CC0 Creative Commons