Diving into underwater tourism in Greece
04/10/2017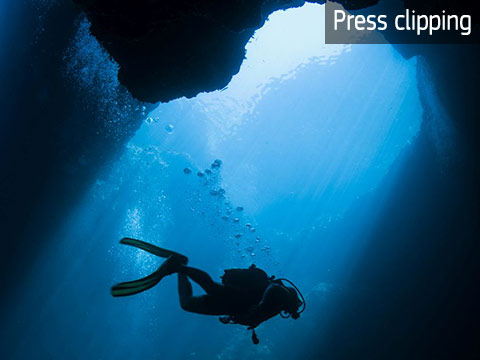 In a bid to attract more high-level tourism, an ERDF-funded project is developing a network of diving routes in and around the Greek islands of Kalymnos, Leros, Paros and Naxos.
The South Aegean Region's strategic plan for upgrading and enriching tourism in the area has recognised the need for alternatives to target new, high-level visitors. Considering the lack of licensed diving parks across Greece, underwater tourism has been identified as one of these new, high-potential sectors.
There are 25 million certified divers in the world, including 4 million Europeans – 3 million of whom favour Mediterranean diving destinations. The turnover of the European diving industry is estimated at around EUR 2 billion a year. However, experts claim that this figure could become much bigger with the introduction of proper infrastructure.
In this context, the four islands that are part of the South Aegean Region strategy – Kalymnos and Leros in the Dodecanese islands and Paros and Naxos in the Cyclades – are participating in this project, entitled 'Andrakat'.
Andrakat will develop a network of diving routes in marine areas not only to attract tourism but also as a tool for protecting such environments and preserving natural heritage. Other objectives of the project include promoting cultural heritage and raising awareness of sustainable development tourism.
Related links:
Source article on www.dimokratiki.gr 20/09/17
---
Author: Hariklia E. Yassirani
Photo: © iStock/atese