Towards a more modern, digital and professional procurement
03/10/2017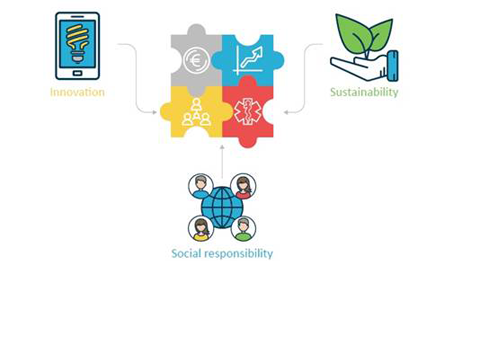 As part of its effort to stimulate investment in the EU, today the Commission presents an initiative for modern, digital and professional public procurement. DG Regional and Urban Policy is actively contributing. Through the package, Member States are encouraged to develop a strategic approach to procurement policies, focusing on six priorities: greater uptake of innovative, green and social criteria in awarding public contracts; professionalisation of public buyers; improving access by SMEs to procurement markets in the EU and by EU companies in third countries; increasing transparency, integrity and quality of procurement data; digitisation of procurement processes; and more cooperation among public buyers across the EU. The Commission will set up a helpdesk that can answer specific questions at an early stage related to projects with an estimated value over €250 million.
This is part of the Commission's active support to Member States in making full use of the possibilities offered by the new public procurement rules and looks forward to building a partnership with authorities and stakeholders to improve procurement on the ground.
Directorate-General for Regional and Urban Policy has played an active role in the preparation of the package and is contributing to the above-mentioned priorities. In place since 2015 and updated in 2017, the Action Plan on Public Procurement sets a series of initiatives are aimed at helping Member States to improve the performance of both administrations and beneficiaries in applying public procurement for EU investments during the 2014-2020 programming period.
The actions implemented so far are in line with today's package. In particular, the Commission provided support to countries non-compliant with the public procurement ex-ante conditionality in order to redress structural weaknesses. Professional trainings are offered to public officials both on general and specific issues. Exchange of good practice and concrete solutions and methods are organised through the TAIEX-REGIO PEER 2 PEER platform. A study summarised valuable information regarding the administrative capacity in the field of public procurement with country-specific information and recommendations. An easy-to-use guide was prepared to support public officials across the EU to avoid the most frequent errors and is currently being updated.
In addition, in order to improve transparency in public procurement for EU-funded projects, the European Commission and the NGO Transparency International are currently promoting the use of Integrity Pacts. They are legally-binding agreements under which civil society organisations oversee the public procurement process to ensure that it is carried out in a fair and transparent manner.
The actions that are forthcoming include a wide e-library of good practice in public procurement in the context of ESI Funds, a competency framework for institutions managing and implementing the ERDF and Cohesion Fund and a self-assessment tool allowing to identify and address competency gaps at the level of both individual staff members and the institution as a whole.
We are also currently working on a pilot project with OECD to encourage the uptake of strategic procurement in projects co-financed by the ESI Funds.
The Action Plan is prepared and endorsed by all relevant Commission services (DG Regional and Urban Policy, DG Internal Market, Industry, Entrepreneurship and SMEs, DG Employment, Social Affairs and Inclusion, DG Agriculture and Rural Development, DG Maritime Affairs and Fisheries) and the European Investment Bank (EIB).
More information: