#EUinmyRegion Photo Competition 2017: submit your photos by 28 August and win trip to Brussels to take part in a photography workshop
10/08/2017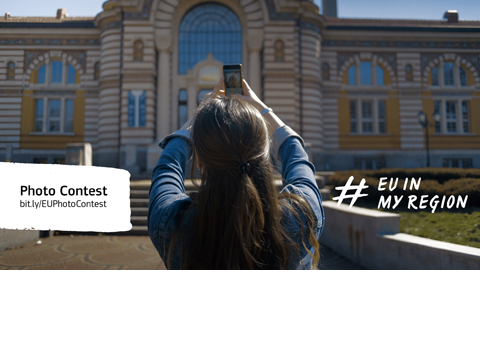 Take a photo of a project receiving EU funding you know or have seen, with the plaque or billboard with funding information and the EU flag somewhere in the picture.
Visit the Facebook application to take part in the competition.
Three winners will participate in a photography workshop in Brussels and will receive a two-night trip for two to Brussels during the European Week of Regions and Cities (9-12 October 2017).
The deadline for submitting your entry is 28 August 2017, at 23:59 Central European Summer Time.
The Europe in My Region Photo Competition Team