In Your Own Words: Results orientation: how we measure the impact of Structural Funds in Denmark
18/04/2017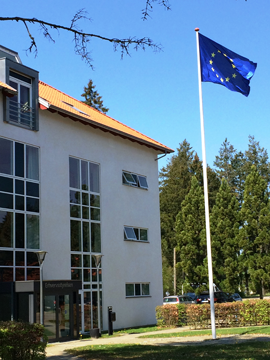 In collaboration with Statistics Denmark and the Danish regions, the Danish Business Authority has developed a tool for measuring the impact of regional growth policy in Denmark.
During the period 2014-2020, the European Regional Development Fund and the European Social Fund will invest approximately EUR 400 million in creating growth and jobs in Denmark. As in any other Member State, the outputs and results of the Danish Structural Fund projects are measured using a number of indicators, including common indicators. Although these are useful, they have their limitations, i.e. the fact that they are self-assessed and are only measured while the projects are running. The key results of the Danish Structural Fund projects typically appear after project completion – often several years after completion.
With this in mind, the Danish Business Authority and the regional growth forums have joined forces with Statistics Denmark in order to measure how companies participating in Structural Fund projects actually perform in terms of, for example, employment and turnover, both during the project period and, more importantly, after project completion.
Whether or not the Structural Fund projects have made a difference is measured by comparing the development of the participating companies against control groups, i.e. similar companies that did not take part in Structural Fund projects. If the participants have experienced significantly stronger growth than the control group, this is interpreted as a sign that the participation had a positive impact.
The latest impact measurement focused on around 150 Structural Funds projects that were launched in the period 2010-2012. These projects had more than 7000 participating private companies whose growth was measured by the end of 2015 and compared with control groups (2015 is the latest data). The impact measurement indicates that the Structural Fund projects have helped to create approximately 4200 private full-time jobs, equivalent to about EUR 75 000 per job. At the same time, the impact measurement estimates that the projects have helped boost the turnover of the companies involved by about EUR 850 million.
The first corresponding impact measurements for the programme period of 2014-2020 are expected to be completed in 2018. These measurements will not only concentrate on the companies involved, but also on the people involved. In particular, as regards Social Fund projects, it is often relevant to measure whether the unemployed find jobs, or whether young people complete an education, etc. This can also be evaluated using data from Statistics Denmark.
HANS HENRIK NØRGAARD
Chief Adviser, Danish Business Authority
Panorama 60: Bulgaria and Romania celebrate 10 years in the EU