A make-over for Turin's urban spaces
23/03/2016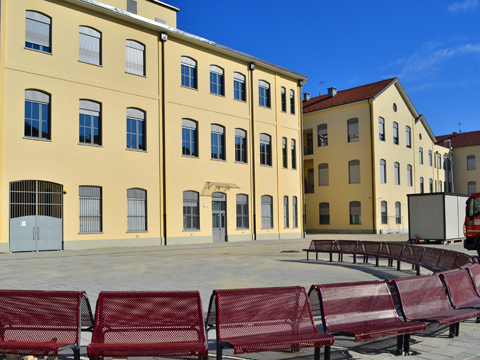 In Italy, the Urban Barriera urban regeneration programme aimed to stimulate redevelopment in the Barriera di Milano, an historical district in northern Turin.
Barriera di Milano is in a part of the city which has always faced complex and problematic challenges in terms of its social and demographic make-up, the historical absence of green spaces, and the presence of abandoned industrial buildings characteristic of a 'Fordist' city of the 1900s.
The regeneration programme was funded by the City of Turin, the Piedmont Region and the EU's European Regional Development Fund programme 2007-2013. It used an integrated approach to deal with the physical, economic and social aspects, encouraging cooperation and productive interaction between all active participants and beneficiaries of the renewal process (public administration sectors, municipal areas, associations, institutions, citizens, entrepreneurs, etc.).
Urban Barriera is the latest regeneration programme to be launched by Turin, and since the mid-1990s has profited from the rich and considerable experience gained during the implementation of other projects such as 'The Gate' at Porta Palazzo (1997-2001) and 'Urban II' at Mirafiori Nord (2001-2007).
Costing EUR 35 million, the Urban Barriera di Milano programme was drawn up by the City of Turin and allocated EUR 20 million from the Piedmont Region through the European Regional Operational Fund (ERDF 2007-2013). The rest came from municipal funds or additional agreements with the state and region for the implementation of specific interventions.
Pooling resources
Urban Barriera was officially launched in the first quarter of 2011 and has just ended. Thirty-four specific interventions were planned during the process which involved Turin's technical staff, institutional stakeholders and local associations as well as citizens who participated actively through various planning processes and social support.
The programme has performed at various levels: physical-environmental (renewal and definition of new functions for abandoned buildings, restructuring of public spaces and green areas, interventions relating to sustainable mobility, etc.); economic-employment (actions focused on supporting SMEs and local businesses, training for the unemployed and young unemployed, etc.); socio-cultural; and through a strong communication activity and social support.
Programme management was entrusted to the Barriera di Milano Urban Committee, promoted by the City of Turin and some of its institutional partners. The committee coordinated activities, implemented all types of participation and collaboration, and provided the information necessary to ensure that the whole area would benefit from the regeneration initiative and feel involved in the process.
More Information