Real Economy: Facing up to Europe's urban integration challenges
22/03/2016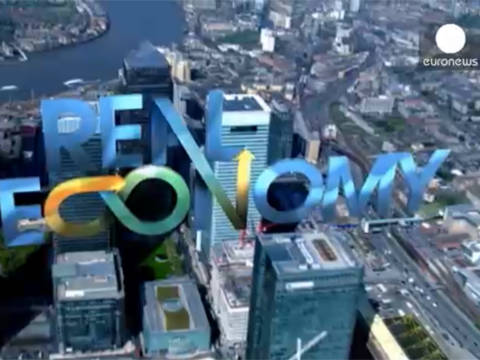 With almost seven out of 10 people in Europe living in towns and cities, Real Economy episode is exploring the economics of urban integration.
◦1 in 11 Europeans lives with less than the average citizen in their country
◦30 percent cannot afford unexpected expenses
◦More than 1 in 10 of us spend 40 percent of our income on housing
The facts
For some it means giving up basic needs, moving away from city centres where jobs are and not being able to come back to work. That means creating a benefits trap and sometimes a drop in GDP growth of an urban area. The EU Urban Agenda aims to identify the problems and potentials on a number of areas. It will identify actions to be implemented in the coming years to improve the situation. We hope that this will lead to better air quality in cities, less poverty and cleaner mobility. The likelihood that it will work is high as, for the first time, experts from all relevant governance levels and stakeholder will work together in partnership. One example: Regarding better funding, cities have difficulties in understanding what the EU funds available are and how they interrelate. To improve this we propose to create a single entry point for cities providing complete, reliable and customised information.
This episode looks at the key issue of Housing in Urban areas. Across the EU, significant challenges remain in dealing with poor quality, unaffordable and low energy efficiency housing. Such problems tend to be deep-seated and complex, and differ between Member States. This is also a key problem in creating urban economic success as pockets of Urban Europe remain deprived, with the populations dominated by migrants, socially excluded and marginalised people.
Another side of the story allows us to look at the challenge of transportation in integrated urban living. Those outlined to benefit from the new initiative include people with reduced mobility and disabilities, family members of deceased veterans, seniors receiving low or no pensions, and social welfare recipients.
For Corina Cretu, Commissioner for Urban and Regional Policy, social integration will be the most important words for the next seven years. And new start ups for energy efficiency, housing, regeneration of deprived urban areas, creating jobs, investing in education and health. All these are priorities for Regional Policy, arguing that it's for the first time European Commission will give funds directly to the cities, about 16 billion euros to be managed directly by the cities in what are the biggest challenges: housing and tackle with vulnerable groups, said
More information:
http://www.euronews.com/2016/03/21/facing-up-to-europe-s-urban-integration-challenges/