EU Sustainable Energy Week (EUSEW) Policy Conference 2016: Call for Contribution
15/02/2016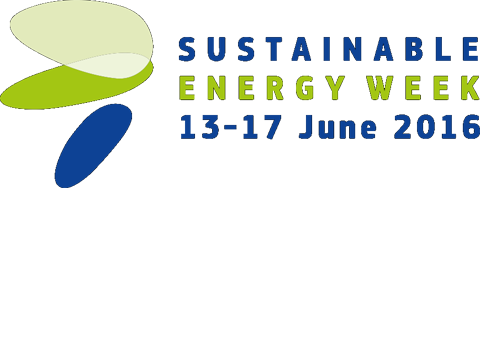 The EU Sustainable Energy Week (EUSEW) Policy Conference is calling for contributions to the 2016 edition (Brussels, 14-16 June). It is a chance to help shape the energy landscape and play your part in activating Europe's Energy Union. Watch the EUSEW video to learn more.
The general theme this year is consumers and energy, and there are three main ways you can contribute:
EUSEW notes the following conditions on applying:
Only applications submitted via the online forms are eligible;
Use a separate form for each proposed contribution (if you have more than one proposal for the same category, use a new form for each);
If you would like to contribute to several categories of activity (i.e. a session, a networking slot and/or a speaking slot), make sure you complete the right application form for each type of contribution;
The absolute deadline for applications is Monday 22 February 2016 (close of business).
For queries about the application form and policy sessions, please contact: policyconference@eusew.eu
For queries about Speakers' Corner and networking area activities, please contact: networking@eusew.eu
Website conference: http://eusew.eu/
We will soon upload the new package of social media visuals. Please follow us on twitter @euenergyweek, facebook and LinkedIn.